English Fine Cottons
Welcome to the English Fine Cottons shop, the only place you'll find high quality cotton clothing and home textiles that are truly, totally Made in Britain – from fibre to garment.
We hope you enjoy your shopping experience.
About us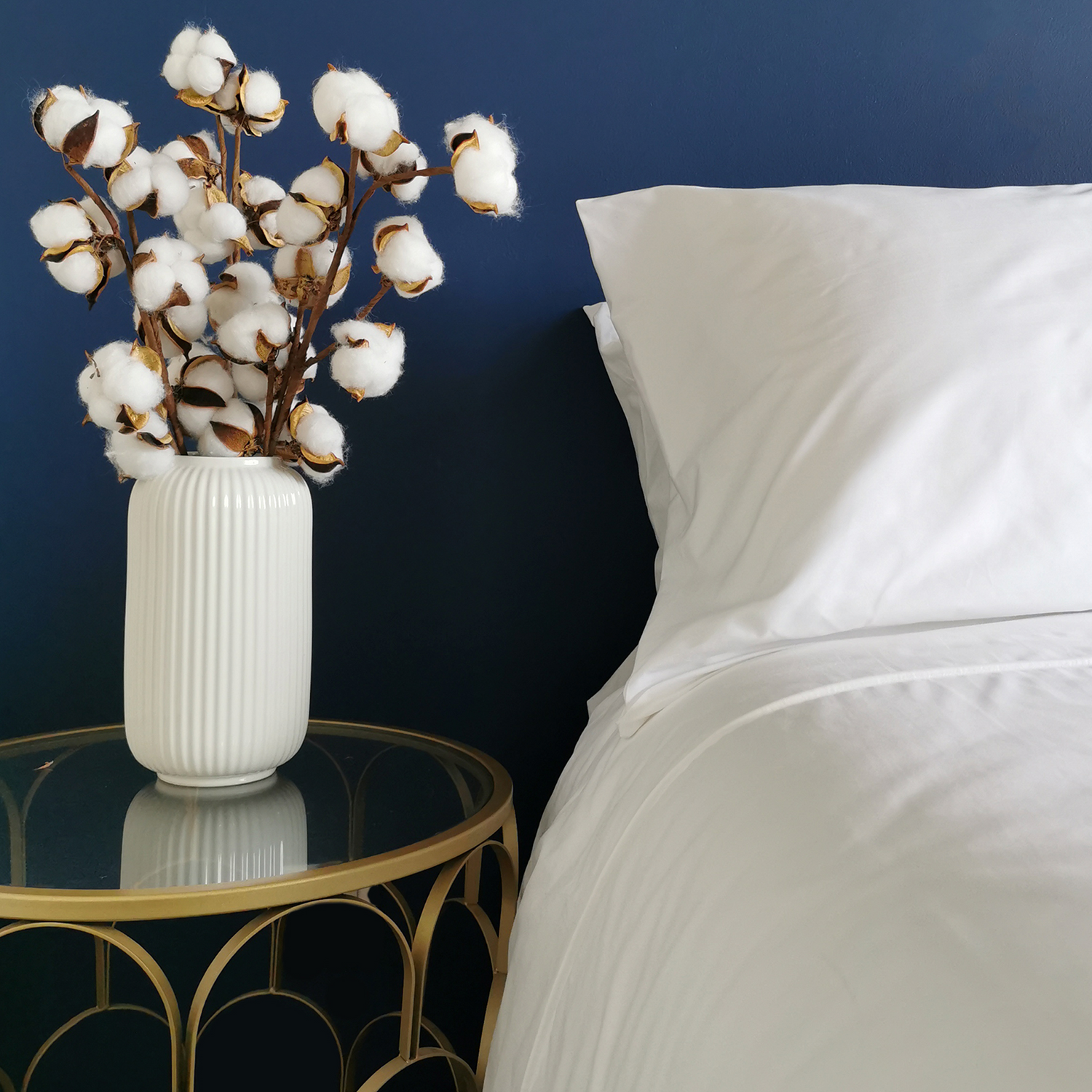 Our Story

English Fine Cottons has brought cotton spinning back to its spiritual home in the North West.

We've restored a Victorian cotton mill to its former glory in a multi-million-pound project that has made Tower Mill home to the most modern cotton spinning facility anywhere – and the only commercial cotton spinner in the UK.

We've created a true 'Made in Britain' business, sourcing premium raw materials globally to make some of the finest quality cotton yarns available, allowing us to produce 100% British-made fabrics for clothing and home interiors.
Made to Order

Here at English Fine Cottons, we make every product to order. This allows us to minimise waste and improves the utilisation of resources. By foregoing un-necessary inventories, we reduce the amount of energy, raw materials and resources used in bulk production. We can utilise the fabrics that we make into several different styles that our customers require; minimising the potential of any excess fabrics or yarns that could end in land fill. This allows us to be environmentally conscious, remain responsible and focus on quality.

Also, did you know a recent study suggests that on average a t-shirt only lasts four washes; if washed correctly, we expect our tees to last well beyond one hundred washes. How's that for cost per wear?
Our Heritage

Supplying the world with cotton products was once the almost-exclusive domain of the UK.

Manchester and the towns surrounding the city were the epicentre of the country's cotton industry when Britain was responsible for 80% of global cotton yarn and fabric production.

English Fine Cottons yarn is spun in a former Victorian cotton mill on the banks of the River Tame, just east of Manchester. Using knowledge and expertise still found in the area and a highly skilled local workforce, we're helping ensure cotton spinning in the UK has a sustainable future.
Our Cotton

English Fine Cottons spins only the finest extra-long staple (ELS) cotton varieties. By combining our traditional skills, the very latest technology and the finest raw materials, we produce some of the most luxurious cotton yarns money can buy.

Our yarns are woven to create supple, soft fabrics that drape naturally. Our cotton is fully biodegradable.

We buy our cotton directly from the growers so that we're certain of 100% traceability. And we've been to the ends of the earth to get to know our suppliers – travelling to North America, India and Barbados to inspect the farms where our cotton is grown.

For example, our Supima cotton comes directly from the Californian farms of one of the world's foremost growers. Every bale has its own unique number, so we can trace each one back to the day it was harvested, finding the very field and even which part of the field it came from. This guarantees real consistency in our cotton's main characteristics – colour, softness and strength.

Driven by concern for the environment, you want to buy products you believe are better for you and importantly, better for the planet.

You want assurances that the cotton goods you buy are produced sustainably, in ways that don't use resources that can't be replaced and do as little damage to the environment as possible.

The cotton producers we buy our raw materials from are committed to growing cotton responsibly, by developing sustainable working practises and reducing their environmental footprint.
Our Provenance

When we set-up English Fine Cottons three years ago, our aim was to create a truly 'Made in Britain' business – a business that guarantees UK consumers can buy cotton products that are truly made in Britain, from start to finish.

We immediately realised that to revitalise a British industry that was once the envy of the world, we couldn't do it alone – the UK cotton industry's supply chain was decimated 40 years ago when most cotton manufacturing was moved abroad.

So, we've worked tirelessly with many other British textile processors – including weavers, knitters, dyers and finishers – to help re-establish a sustainable UK supply chain.
Our Ethos

Sticking to a simple life ethos can help you do your bit for the planet while greatly reduce your own environmental footprint.

When you buy one of our products, we're passing on responsibility for its care to you. Because it's such good quality and will look good for ages, we expect you'll build a meaningful relationship with it – love it, snuggle into it and show it off. Take care of it and keep it a long time.

Buy the best quality cotton products you can afford, they'll last longer. Buy fewer of them and wear/use them more often. And lastly, wash them only as needed at lower temperatures, saving water and energy!
Sustainable

Sustainable & ethcially sourced.

100% British Made

Made in the UK within 250 miles.